Madeleine brings a unique combination of experiences and insight to her work. She grew up professionally within the technology sector working at Sun Microsystems (pre $1B) and KLA (now KLA-Tencor). She continued to hone her expertise while managing the recruiting program at Stanford's Graduate School of Business working with prominent companies globally. Later, she helped to establish and grow Spencer Stuart's technology practice in Silicon Valley. In 1996, she started her own consulting business for entrepreneurial clients wanting her to personally execute the entire search process. Madeleine is passionate about supporting entrepreneurs, early stage investors and their teams in pursuit of their dreams. She feels privileged to work with a broad spectrum of entrepreneurs, investors, executives and teams.
Madeleine has a degree in psychology with honors from the University of San Francisco within the great books (SII) program. She studied abroad at Keble College, Oxford, and worked in The Netherlands early in her career. She continues to improve her knowledge of the interconnecting aspects of psychology, career fulfillment and performance improvement by studying with leaders in these fields.
Madeleine is also passionate about her horses and enjoys exploring trails with them whilst and relaxing in the restorative beauty of nature.
​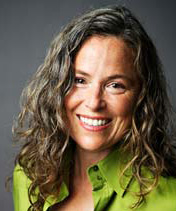 ​